Welcome!
Since there is literally zero information on the internet about Fatboy amplifiers, I decided to start up a web page dedicated to them. Time to give some props to these extremely cool amps. Notable Fatboy users were Jeff Beck and Carlos Santana.
I've been trying to piece together the history of these amps little by little. Fatboy started around 1989, founded by Norb Funk in the Chicago area. From what I have been told, 52 of them were built by Norb himself in Chicago. The personnel of the company in 1995 consisted of: Norb Funk, Howard Kaufman, Jeff Thirey, Jeff Demuth, and Dan Saviano. The company was sold and the amps were built in Ft. Worth TX. Around 30 amps were built in Ft. Worth before the company ran into problems and shut down. Later, another attempt was made at building them in Texas. From an former employee, I was told that there were enough parts purchased to build approximately 100-200 amps in Texas. A total I was given for total production was 167 amps, including the 52 built by Norb.
The easy way to tell if it is a Chicago amp or a Texas amp is the color of the PCB board. If it has a blue board, it is from Chicago. If it has a green board, it is from Texas. All the Texas ones except for the first 3 had the power tube PCB board. The change from hand wired power tube sockets to PCB was done as a time saving maneuver from what I have been told. Since the sockets are on a separate board from the main board, the power tube sockets could be converted over to hand wired sockets if the need arose, say if the board were damaged.

Harmony Central reviews have been very positive. Goes to show that they were on the right track.

The 3 channel head received a good review in the Feb. 1994 issue of Guitar Player magazine:
Contestant number two in this months heavy-hitter category is the Fatboy ($1,895). This 80-watt head is powered by four EL34s and features a seven-tube preamp (six 12AX7s and one 12AU7). The Fatboys three channels are discrete and identical, meaning each has its own set of controls including bright switch, gain, treble, middle, bass, master, presence, and pushbutton channel select (with appropriate green, yellow and red LEDs).
The red and yellow channels also have a common Fat knob. The back wall contains send and return tube driven effects loop, a transformer-tapped D.I. jack, and an impedance selector switch with 4,8, and 16 ohm settings. A channel footswitch is included. The Fatboys interior features chassis mounted pots, jacks, switches and power tube sockets. No tube clamps are provided, but these high quality phenolic sockets maintain a death grip on the tubes, so that shouldn't be a concern. We don't like the one piece preamp tube cover, however. Fiddling with this thing would be a bum trip if you had to replace a squealing 12AX7 in the middle of a gig. The single PC board contains all the preamp tube sockets, filter caps, and most of the smaller components, including 13 ICs. (Fatboy general manager Jeff Thirey informs us that the audio path is entirely tube. The nine relays and four ICs are all part of the channel switching system.) Component quality is very high. This superbly crafted production amp shows exceptional attention to detail in the neat handwiring, clean solder joint, and nicely braided and routed cables. Very elegant! We measured 471 volts on the EL34 plates, and the amp is equipped with a DC filament supply for lowest hum.

To get a handle on the Fatboys tone, we dragged out our trusty 100-watt Marshall Plexi reissue and ran both amps into circa-1970 Marshall 4x12 cabs with stock 25-watt speakers.We also pitted the Bedrock against the Fatboy-we'll tell you about that later. The Fatboys Fender-style clean channel is ringy, edgy, and pretty darn crunchy whenfully cranked. This channel won't get super clean, but its highly dynamic response is probably all that a lot of players would ever need. The yellow channel sounded thinner and flatter than the Marshall, and it lacked the Brit's buttery bottom end. However, the Fatboy's got a lot more headroom and a more focused and happening midrange. This amp is even louder than the Marshall. The red channel sounds slightly fatter than the yellow channel and has a tad more gain. The fat control thickens up the yellow and red channels, but the effect is virtually unnoticeable at high volume. The Fatboy has amazing sustain, but on either channel it was impossible to turn the gain more than halfway up due to feedback. At times, turning the gain way up - even with no input - produced feedback. We also noticed a fair amount of power supply sub-harmonics (the ghost notes that ride piggyback on everything you play.) Niggles, only one. The front panel is very microphonic; if you tap any of the knobs at high settings, you can really hear a boink through the speakers. (Thirey tells us that the feedback and microphonic problems have been traced to a batch of microphonic 12AU7s.)

Since the Fatboy and the Bedrock (1100 model) are designed for similar tasks, we did a little head to head comparison, and here's what we found: The Bedrock has a heavierbottom and glassier slice, but is more compressed in saturated settings. The Fatboy has a more muscular midrange punch, better headroom, and does the squawky Marshall thing really well. The amps are equally loud. The consensus is that the Bedrock wails on the SRV clean/distortion stuff, and the Fatboy smokes at the British thing, plus the Fatboy has aflexibility advantage with its three independent channels. Is the Fatboy worth the extra $600? Taking into account it's A+ workmanship and discreet channels, we think so.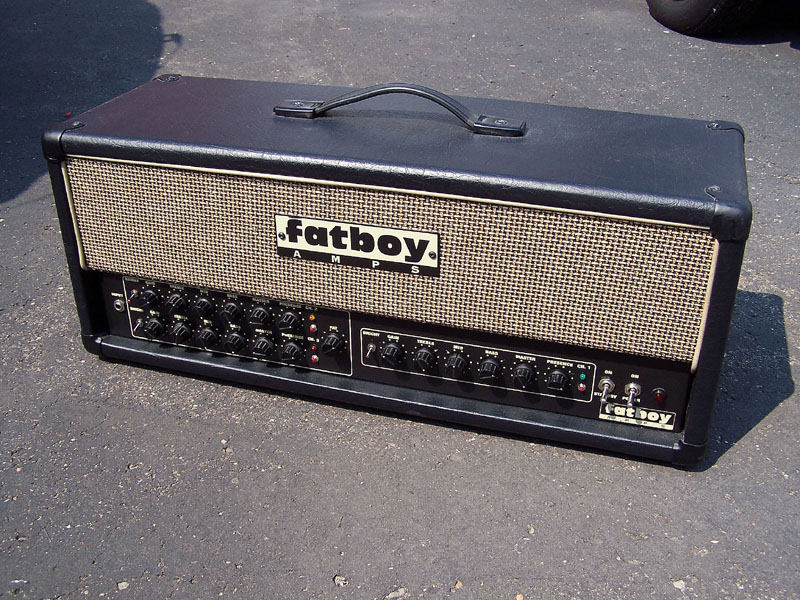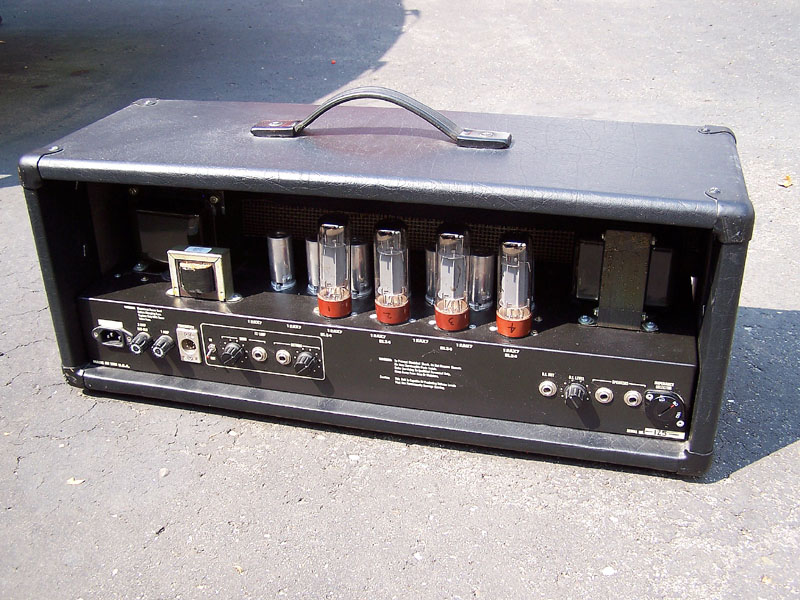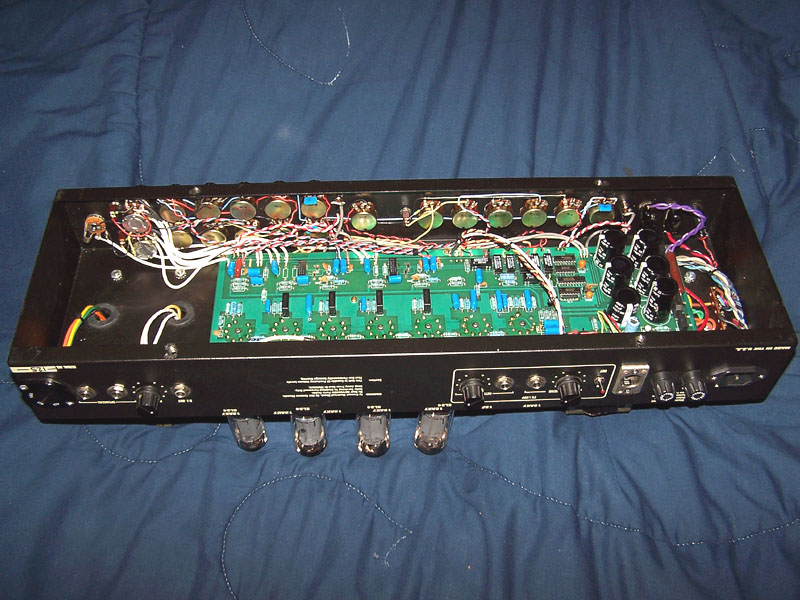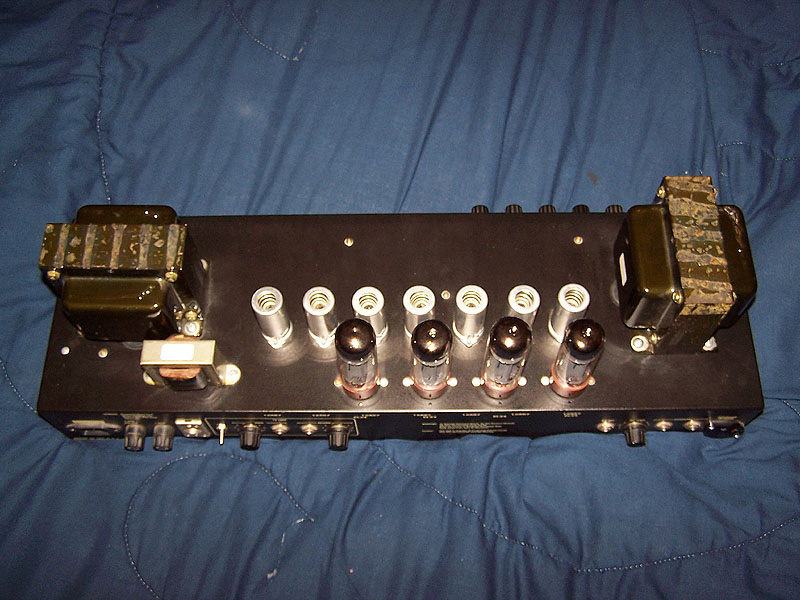 Fatboy made two models of amps.

Fatboy F1 (or F3 depending on who you ask):
3 channel, 80 watt. Foot switchable FX loop. Channel 1 is sort of clean/distorted, Channel 2 is a crunch/lead 'plexi' channel, and 3 is the high gain channel. Channels 2 and 3 are my favorites. The Fat control on 2&3 adds some nice girth to the tone. Most of the ones I've seen pictures of were heads, but I did see one in a 2x12 combo.

Fatboy Chubby:
Basically it was channels 2&3 from the 3 channel head. These came in heads or combos. There was one TX made Chubby with a special 'SRV' style channel.

I have seen 4x12 cabinets and 2x12 cabinets. Not sure if other varieties exist, but it is possible.
There has been some debate that the Norb amps were better, but my later one sounds pretty much identical to the Norb-made amp I used to own. The innards of the later amp I own look pretty solidly built. Looks a lot better made than some newer, pricier, channel switching amps I've had apart.

I wish more information was available about these amps. I'm sure there are quite a few owners that have many of the same questions I do. I'd like to say THANK YOU to the people who have helped me out with information and pictures.

If anyone has a Fatboy schematic (or other info), I would be greatly indebted if you could contact me!!